Music from "The Elder"
was an important record for me at the time.
I had come into KISS —and pop/rock music at large— with
Dynasty
. I had mixed feelings about
Unmasked
, liking the compositions but not so much liking how most of them were performed. So, when I got
Music of "The Elder"
I was blown away with the heavy start of
The Oath
(which was the opening song of the original vinyl version, at least in the version sold in the Netherlands but afaik this was the case for all versions back then). And I liked the soft ballads as well; they were soft like I imagined minstrel songs to be, not in a poppy way like Shandi.
Psychologically, it was also somewhat of a consolation I suppose. I was about 12 years old, and felt very isolated (new school, no friends there, and my old friends went to other schools and we lost contact), and even though I didn't understand English very well, I picked up most of the lyrics and I suppose the theme resonated with me.
Nonetheless this was my last KISS record. I moved on to heavier rock and metal, and later on stoner rock. I think it must have been in my mid 20s that I bought
Alive!
on CD and listened to KISS again, after well over a decade.
But since then I occasionally have these KISS periods, and got reacquainted with
Music from "The Elder"
as well. Yet, although I like the new order of the songs, supposedly/allegedly following the story, I really miss
The Oath
as an opener! So, I decided to make my own edit: I created an abridged version of The Oath (not a fade out: I cut off after the first chorus and edited in the ending after that) and placed that at the beginning. Furthermore, I recently decided to add in Carr Jam (which I took the liberty to rename "Entanglements"; I also considered "The Plot Thickens") and I took this 'new order' as an excuse to create a cover for it.
Of course I can't share the sound files (it'd be nice to share that abridged
The Oath
but I suppose it's still copyrighted material), but I can at least post that cover. (BTW! The drawing of 'The Fox' in RARO style is heavily based on someone else's creation: a six-faces version of RARO which I saw in a KISS group on Reddit; the poster was not the creator and didn't seem to know who was, but I felt like using it contributes to it being 'canonized' rather than plagiarized. Not that it matters much: I'm not publishing this anywhere else than here.)
Now, what I wonder: am I the only one creating these personalized versions of albums / compilations that go somewhat further than just a collection of songs?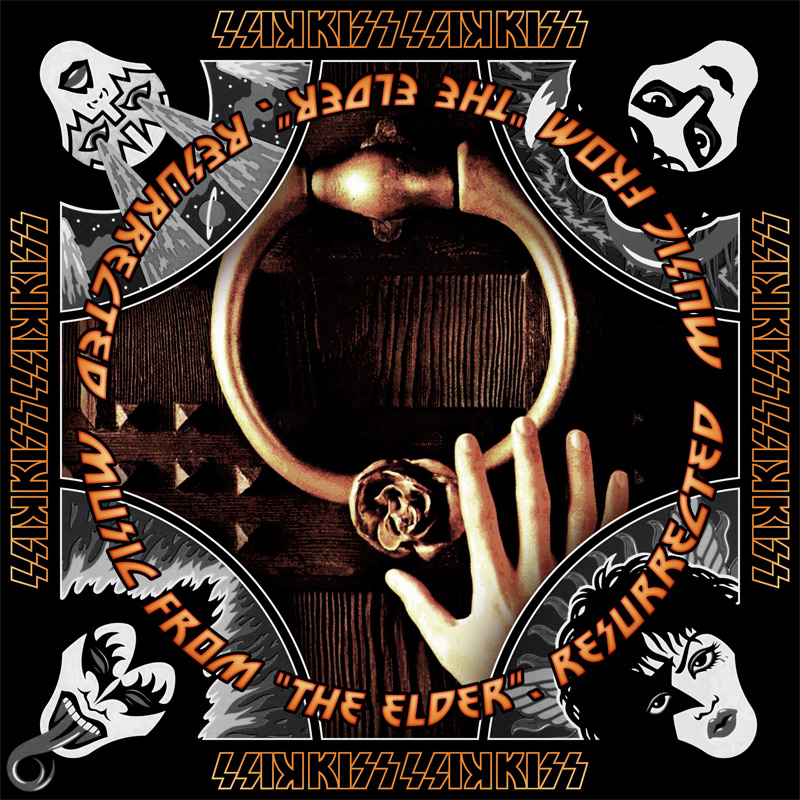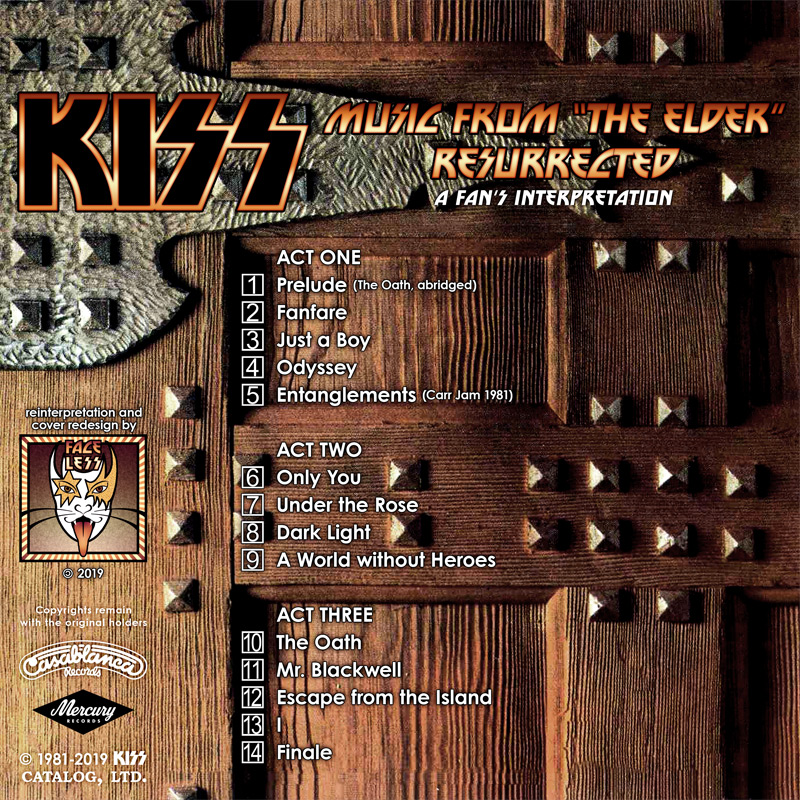 EDIT: Thanks to Diss, for pointing out I had the title wrong all the time (Music of "The Elder" instead of Music from "The Elder")